Butler Community College Operational Staff
The Butler Community College Operational Staff established this scholarship in 1998 in order to support a member of their division or a dependent child of a member of their division with their educational expenses. This recipient is selected by the Book Scholarship...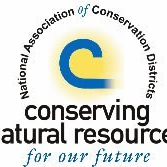 Butler County Conservation District
The Butler County Conservation District Board of Directors established a scholarship in 1995. David Sundgren, Butler Vision 2000 campaign chairman, worked with the board to begin this fund. The Conservation District is committed to supporting this scholarship and...
Butler County Retired Teachers Association
Funds were donated in 1982 by the members of the Butler County Retired Teachers Association, friends, and family members who contributed memorial gifts in honor of Mr. L.U. West . Mr. West served as the scholarship fundraiser since the fund's inception. The late Mr....
Butler County Shrine Club
Butler County Shrine Club members are a part of the Midian Shrine out of Wichita, Kan. Their purpose is to promote fellowship and camaraderie among Midian Nobility, promote community activities, and serve the Shriners Hospitals for Children. Their scholarship...
Butler Distinguished Alumni
Distinguished Alumni Scholarship
Carter Zerbe Memorial
Carter J. Zerbe was a 53-year resident of Augusta, Kan. He was the longtime publisher of the Augusta Daily Gazette until his retirement in 2004. Following his retirement, Carter served on the Board of Trustees for Butler Community College, where he was board chair...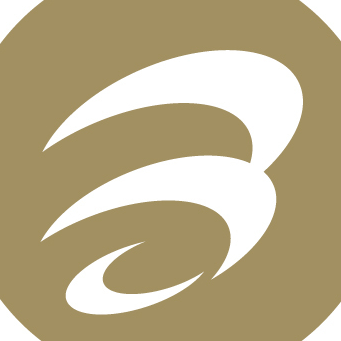 Cathy Lore
The Dallas Lore Memorial Scholarship was established by his mother Cathy upon his untimely death in 2015. Dallas was a Butler graduate with a zeal for life. The annual scholarship in his name benefits a student studying mass communications.
Chad & Doris Patton
About the Chad & Doris Patton Scholarship: Chad and Doris Patton were born in the 1920s in Chase County, Kansas, and attended Matfield Green High School. After attending Kansas State Teacher's College (Emporia State University) and teaching school for a year, Chad...
Charles G. Boyer
The Boyer Educational Trust was established by Charles G. Boyer. Mr. Boyer's parents settled near Oxford (Sumner County), Kansas. The bulk of their parents' estate was left to their two children, Thomas and Charles. Charles had little formal education himself and...
Charlie and Mary Moon
The Moon Family Scholarship was established by Charlie and Mary Moon with a gift to the Forever Butler Campaign in 2015, during Mary's 25th year as a Butler employee. Charlie and Mary both have hearts for helping others and believe strongly in the value of a college...
Cheryl Wilkerson, Matthew Wilkerson, Marcus Wilkerson
About the Gary E. Wilkerson, RN. Scholarship for Nursing: Established by Gary Wilkerson's wife, Cheryl, and two sons, Matthew and Marcus Wilkerson in his memory. Gary Wilkerson of Severy was a longtime El Dorado resident who graduated from Butler County School of...
CHOKE Foundation
David Kohls' nickname was Choke. After his passing the CHOKE Foundation was established in his honor. CHOKE stands fro Community Helping Our Kids. The Foundation awards the David Kohls Memorial Scholarship annually to a student who has the desire to be an educator.
Chris & Susan Addington
Chris & Susan Addington Presidential Scholarship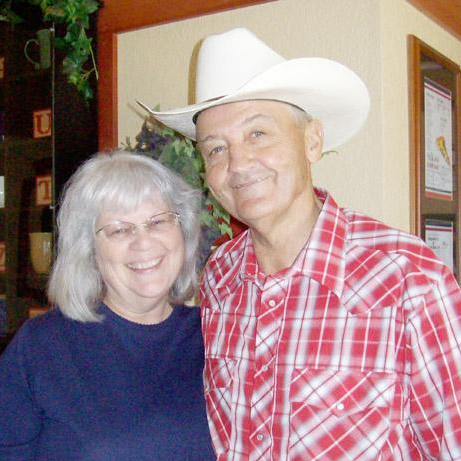 Chuck & Deann Korte
The Chuck and Deann Korte Scholarship was established by Chuck and Deann Korte of Augusta, this scholarship benefits graduates from the Bluestem, Augusta, and Douglass high schools. Chuck and Deann have been long time Butler County residents and supports of the...
Chuck & Jan Link
The Link Memorial Scholarship was created in 1986 in memory of Brad Link by his parents. Brad was a junior at Bluestem high School when he was killed in an automobile accident.
Clark & Diane Krieser
The Cornia Krieser Talent Scholarship was made possible by her parents, Clark and Diane Krieser of Seward, Nebraska and her brother and sister-in-law Nathan and Andrea Krieser of Lincoln, Nebraska, Corina had been a Headliner during her time at Butler Community...
Cliff DeLano
The Charles E. DeLano and Alma M. DeLano and Family Memorial Scholarship was established in honor of specifically the son and daughter of Charles E. DeLano. Both Cliff and Phyllis are graduates of El Dorado High School as well as attended Butler Community College. ...
Clifford W. Stone
Cliff Stone is a man who made the world a better place to live, especially in Kansas. His hometown of El Dorado and his interest in Wichita both led to him becoming a benefactor of his great generosity and wisdom. Cliff has been quoted as being a philanthropist and...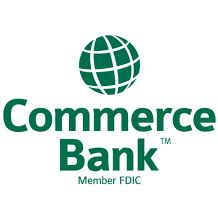 Commerce Bank
About the Commerce Bank Scholarship for Agriculture: This scholarship was established by Clifford W. Stone and Commerce Bank. Cliff was the owner of Walnut Valley Bank which later sold to Commerce Bank. This scholarship supports students in the study of agriculture.
Cory Leffler Memorial
About the Cory Thomas "Bud" Leffler Memorial Scholarship: Cory Thomas "Bud" Leffler was born to Tom and Patty Leffler in Emporia, Kansas on October 18, 1987. Cory died while cutting firewood on the farm July 25, 2009 at the young age of 21 years, from a ruptured...
Cuma Woods
About the Walter & Cuma Woods Scholarship: Cuma Woods established this scholarship in memory of her husband Walter in 1985. Mr. Woods was an educator in Leon and Whitewater, Kansas schools and served as superintendent of Kansas State Boy's Industrial School in Topeka...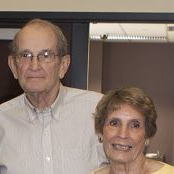 Curt & Judy Shipley
The Shipley Family Scholarship was established in 2011 by Curt and Judy Shipley. Curt was an educator for 13 years as a teacher and a coach at Milton High School and Garden City High School. Curt later served as the Butler Grizzly basketball coach and Athletic...
Dale Covert
About the Delora Evelyn Demo & Dale E. Covert Nursing Scholarship: Dale established the Delora Evelyn Demo Scholarship in 1997 in honor of his sister Delora Evelyn Demo. In 2000 he established the Dale Covert Endowed Scholarship for Nursing. In 2003 the two...
Dale & Nellie Corson, Burt Bowlus
Dale was Margaret Bowlus' brother and a President Emeritus of Cornell University. He attended college in Emporia and then at the University of Kansas. Among his many interests were chemistry and physics. Margaret and her husband Burt also contributed to the...
Dalton & Sonja Patterson
Taylor Biggart-Hartness EduCare Scholarship
Dana Royce Hilmer
The Dana Royce Hilmer Book Scholarship was established in October 1995 by Dana Royce Hilmer, a student and graduate of Butler Community College. He wanted to share his gratitude for being fortunate enough to have furthered his education with the help of the faculty...
David Conner & Chris Conner
The Leoanrd L. & Ferne Conner Memorial Scholarship was established in 1982 by brothers David and Chris Conner in memory of their parents Leonard and Ferne Conner. Both Leonard and Ferne were residents of Cassoday, Kansas and members of the Cassoday United Methodist...
David & Pam Fullinwider
David and Pam Fullinwider are both graduates of Butler Community College and feel strongly about the education they received at Butler. David, a native of El Dorado, Kansas, has been in the insurance and investment industry for more than 30 years, doing business as...
Delores Abels
Delores Abels established this scholarship in honor of her husband Jerry and his parents, Dave and Esther Abels who were among the first honorees of the Butler County Oil Museum. While growing up, Jerry worked for his father and uncle in all aspects of the oil...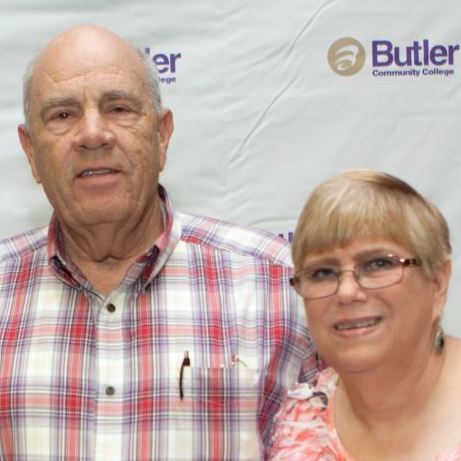 Dennis & Pat Perry
Dennis was raised in the El Dorado area graduated from Butler in 1968 with a degree in Automotive Technology and Order of the Purple academic honors. At the time Dennis was a student at Butler the tuition was $1.50 to $3.50 per credit hour. Dennis worked for many...