Aaron Wilson
About the Ruth Wilson-Brooks Nursing Scholarship: Aaron Wilson is the brother of Ruth Wilson-Brooks. It was his desire to honor his sister with a scholarship in her name.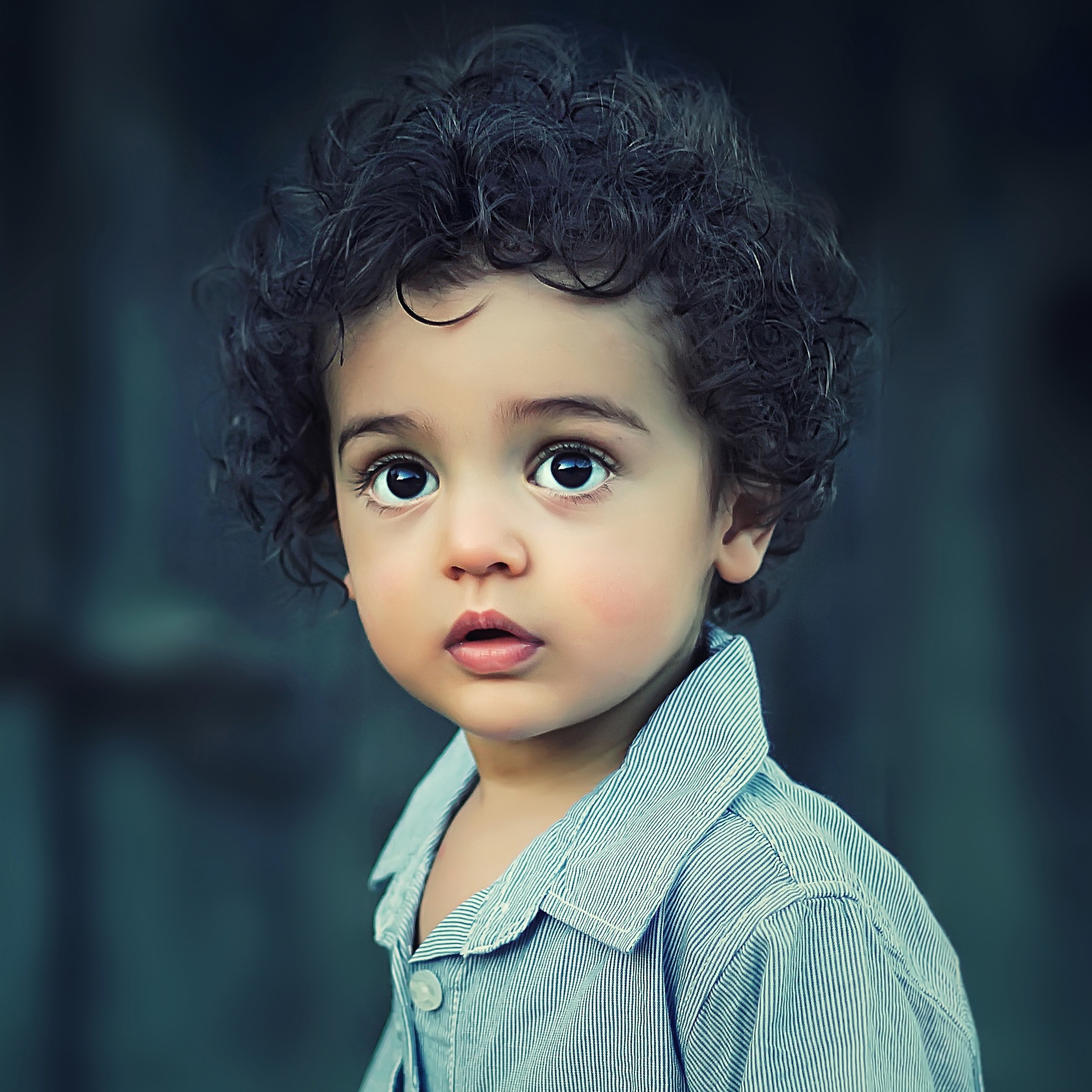 Albert Ray, Jr. Memorial
The Albert Ray, Jr. Scholarship for International Students was established in honor of Albert Ray, Jr. who was a husband, father, World War II veteran, and a manager in his short lifetime. Mr. Ray's philosophy was shaped by a childhood lived in poverty, the horror of a world war and the self-reliance borne from education.
Ame Holden & Steve Cox
Ame Holden established this scholarship in honor of her parents. Harvey and Mildred had a lifelong regard for education as well as a love for Butler County. The Holden's were active participants in many different local organizations and shared their love of education with everyone they met, especially their three daughters.

American AgCredit
American AgCredit's mission is to "Be the best lender to Agriculture". They are committed to serving all segments of agriculture. American AgCredit's team provide valued expertise; a competitive product offering; and responsive service. Their goal is to remain responsible stewards of their borrower's investment and operate profitably, efficiently, and with a commitment to continuous improvement. They measure their success by their ability to attract and retain loyal customers; the successful achievement of their financial goals; the engagement of their employees; and their connection to t e communities in which they serve.
American AgCredit provides lending, leasing, and crop insurance to farmers, ranchers, and rural communities.
To learn more about the history of American AgCredit and the first farm credit loans visit https://www.agloan.com/about-us/charter-history/
American Association of University Women
The American Association of University Women Scholarship was established in 1972 in memory of Mabel McCarty, a longtime El Dorado teacher. Miss McCarty was the founder of the El Dorado Branch of American Association of University Women. After her retirement, Miss McCarty was active in club work and community cultural activities.Mabel had a brother Levi McCarty, and at the time of his death the family added the memorial gifts for Mr. McCarty to the scholarship fund in order to assist more students with their educational goals.
American Institute of Wine & Food - Wichita Chapter
The American Institute of Wine & Food (AIWF) was founded by Julia Child, Robert Mondavi and others in the food and beverage industry as a way to draw professionals and enthusiasts together in support of the appreciation and education of wine and food. The national non-profit organization with 20 chapters nationwide offers members and non-members alike the opportunity to learn from professionals and other enthusiasts and supports its signature Days of Taste program as well as national and local scholarship programs. The funds from the Wichita Chapter's Midwest Beerfest helped establish their scholarship.
Andover Kiwanis Club
The Andover Kiwanis Club established their scholarship during the mini-campaign Scholarships – Making It Happen, a part of the Butler Foundation Shaping the Vision capital campaign in 1991. Kiwanis is a global organization of volunteers dedicated to improving the world, one child and one community at a time.
Anna Louise Borger
Anna Louise Borger lived in El Dorado much of her life and was an alumna of Butler Community College. She established the scholarship through her last will and testament.
Ann Voth, Doug & Barbara Voth
The Ervin A. & Ann H. Voth Scholarship was established in 1990 in memory of Ervin Voth, by his wife Ann and family. The Voth's were from Rosalia, Kansas. Mr. Voth passed away in February 1987 and Mrs. Voth passed away in May 2002. Mr. Voth was a charter member of the Rosalia Lions Club, charter member of the Butler County Mental Health Association; and a charter member of the SBEBSQA in El Dorado. He was also a member of the El Dorado Lions Club, Farm Bureau and Political Action groups. Mr. Voth took active role in the community and education programs. Mrs. Voth was a member of the Mennonite, Methodist, and Baptist churches alongside her husband. She was selected to leadership positions in parent/teacher organizations and participated in activities in the church. She sang in various groups, including Sweet Adelines. Mrs. Voth was known for her spirit of independence, friendly smile, and interest in education.
Anonymous Nursing Donor
The Anonymous Presidential Nursing Scholarship was established in 2011 by a donor who wished to assist fourth semester Butler nursing students with the many additional costs that can be a burden on students. These costs include the NCLEX exam fee, licensing fee, and required background check.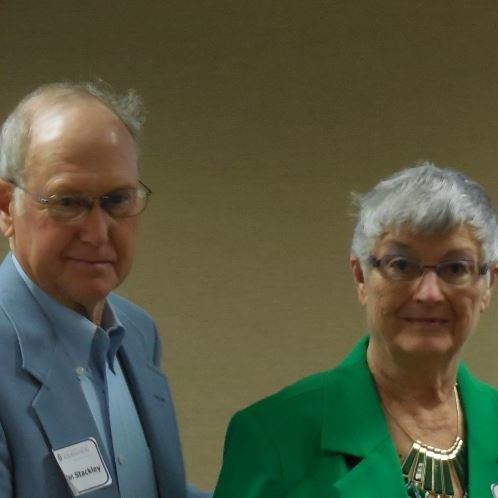 Arlan & Mary Stackley
Mary graduated from the Butler nursing program when she was 45 years old. She finished her nursing career with 25 years of service to Susan B. Allen Memorial Hospital. While there, Mary was a staff nurse and a charge nurse. For about 10 years she was the house nurse.
Augusta Child Care Center
The Augusta Child Care Center was dissolved in 1996.The funds became a scholarship to assist students majoring in early childhood education.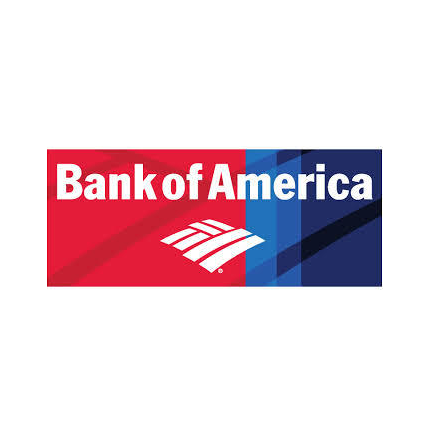 Bank of America Foundation
The TOP Scholarship funded by the Bank of America Foundation benefits students who are studying early childhood education. These specific students are parents of children who attend TOP Learning Centers in Wichita, Kan. or are employees of TOP Learning Centers. TOP (The Opportunity Project) provides early childhood education environments for children who come from families in poverty. The Downing Foundation matches dollars given to these students from the Bank of America Foundation.
Barbara Dankert, Harriet Brazil, Mary Lou Duncan
The Clara M. Myers Nursing Scholarship was established in 1996 in memory of Clara M. Myers, long-time El Dorado resident. Clara loved music, enjoyed bowling , and was an avid golfer. She had three daughters and one son, Marc Myers of El Dorado. Her daughters are Barbara Myers Dankert of El Dorado, Harriet Brazil of Kansas City, and May Lou Duncan of Benton Harbor, Michigan.
Bernie Spradling
Bernie is a retired teacher and elementary school principal. At the time her scholarship was established she served on the USD 490 Board of Education. Bernie's scholarship is unique as it helps students who are not always first thought of to receive a scholarship, "middle of the road" students who do not qualify for federal financial aid.
Beryl Lacy
About the Earl Eugene "Gene" Lacy Memorial Scholarship: Gene was born in 1946 to Earl Arthur and Beryl Jean Lacy. Earl graduated from high school in Eureka, Kansas and Beryl graduated from Russell High School. They married in 1945 and Gene was born in 1946. They lived in Emporia and Eureka before moving to El Dorado. Earl was an oil field oxy pumper and Beryl was a nurse. Gene attended high school at El Dorado High School where he was involved in both football and wrestling. Gene's father Earl served his country as a paratrooper in the Army during World War II. Therefore, Gene followed in his father's footsteps of serving his country and later joined the Navy thus serving his country as a Navy demolition frogman. He served in the Vietnam War. Gene died on June 6, 2000 at his home in Beachmere, Australia of lung cancer. Gene has three daughters, Shannon, Tania, and Robin.
Betty Carlson & Linda Peterson
Eugene's wife Betty and their daughter Linda established a scholarship in his memory in 1993. Mr. Carlson was a community leader and owner of Carlson's Funeral Home in El Dorado for many years.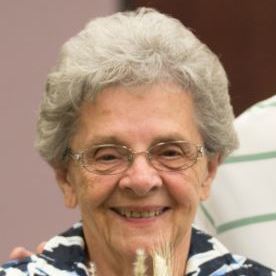 Betty Hiebert
The Clyde Hiebert Scholarship for Science was established by Clyde's wife Betty and their children in memory of Clyde. Clyde and Betty attended Kansas State Teachers College (Emporia State University) where he proposed to her in Memorial Hall. Clyde graduated in 1951. He went on to receive a Masters degree from Northern Iowa University in 1959. In 1965, they moved to El Dorado to accept a teaching position at Butler Community College. He taught chemistry there for 32 years retiring in 1998 with a total of 47 years as an educator. As an educator, Clyde is remembered for his ability to simplify complex concepts and to coach science phobic students to success. He has had a tremendous and lasting impact on the hundreds and hundreds of students he taught. He retired after teaching the grandchild of a former student. He developed a ?Suitcase Chemistry? course that used lab kits that fit into travel coolers for use in remote classrooms without chemistry labs. He presented this course at several national conferences. His dedication to family was demonstrated by teaching overload night and summer classes to provide his four children with weekends of water skiing and college educations. As a husband, he always put Betty first. He could fix anything from cars to plumbing the bathroom; he could build anything including covered wagons, doll furniture, go-carts and several additions onto the house. He instilled within each of his children and grandchildren a sense of self worth that allowed them to achieve their own individual dreams without hesitation and because of this each of them works in their own field of service. Clyde believed in a life of faith that was demonstrated through service to Trinity Episcopal Church, serving for decades as the church treasurer, on the Vestry, as a chalice bearer, and an usher. He was also treasurer of Chelsea Township and president of the El Dorado Loin Club.
Betty Prohodsky Memorial
About the Betty Prohodsky Scholarship: Betty Patricia Bond Prohodsky was born on November 9, 1918 to L.J. "Jack" Bond and Frances Marie Martin Bond. Betty passed away October 3, 2008 in Emporia, Kansas. She married U.S. Navy Ensign Michael Prohodsky on March 27, 1945 at the First Presbyterian Church in El Dorado. Betty graduated from El Dorado High School, the University of Kansas (Bachelor of Arts in History and Lifetime Teaching Certificate), and she received her Master?s Degree from Emporia State University (along with an additional 40 hours in English). Betty taught ninth grade English Composition and Literature at El Dorado and later taught at Butler Community College. She was instrumental in starting the college's High Q program. Betty was known as a very tough, but also a very fair and compassionate teacher. She believed that grades were earned, not given. She expected the very best effort of her students. Betty believed that academic excellence was to be rewarded. Her granddaughter remembers putting forth her very best effort in hopes to be rewarded with "Baba" displaying her work proudly on the swinging door in the kitchen.

Bill Bidwell Memorial
Bill Bidwell, longtime Butler instructor, knew what the people wanted. As a reporter from the age of 12, Bill never hesitated to tell a story with excellence, accuracy, and expertise. Bill lived all of his 66 years in El Dorado. Thirty-two of those years he taught English and Mass Communications at Butler. He always shared his love for journalism and the arts with everyone he met. His true feeling about his profession could best be seen when Bill had the attention of his class. His love for journalism, the college, and teaching were always present, in everything he did.
Bill & Evie Shriver
Bill and Evie started acquiring land in Butler County in the 1980s, including family land from Bill's childhood in Augusta, Kan. After Bill's retirement as president from ConocoPhillips in 1993, he and Evie moved back to Butler County and established an Angus cowherd. They ran their cow operation for 20 years before selling out and officially retiring. The Shriver Family Presidential Gold Scholarship assists Butler County graduates in the areas of Agriculture, Nursing, and Pre-Engineering.
Bill & Lucy Callaway
Bill and Lucy Callaway Golden Bear Athletic Scholarship
Billy Pickrell
The Ronald D. Pickrell Memorial Scholarship is a trumpet scholarship was established in memory of Ronald D. Pickrell in 1980 by Billy D. Pickrell.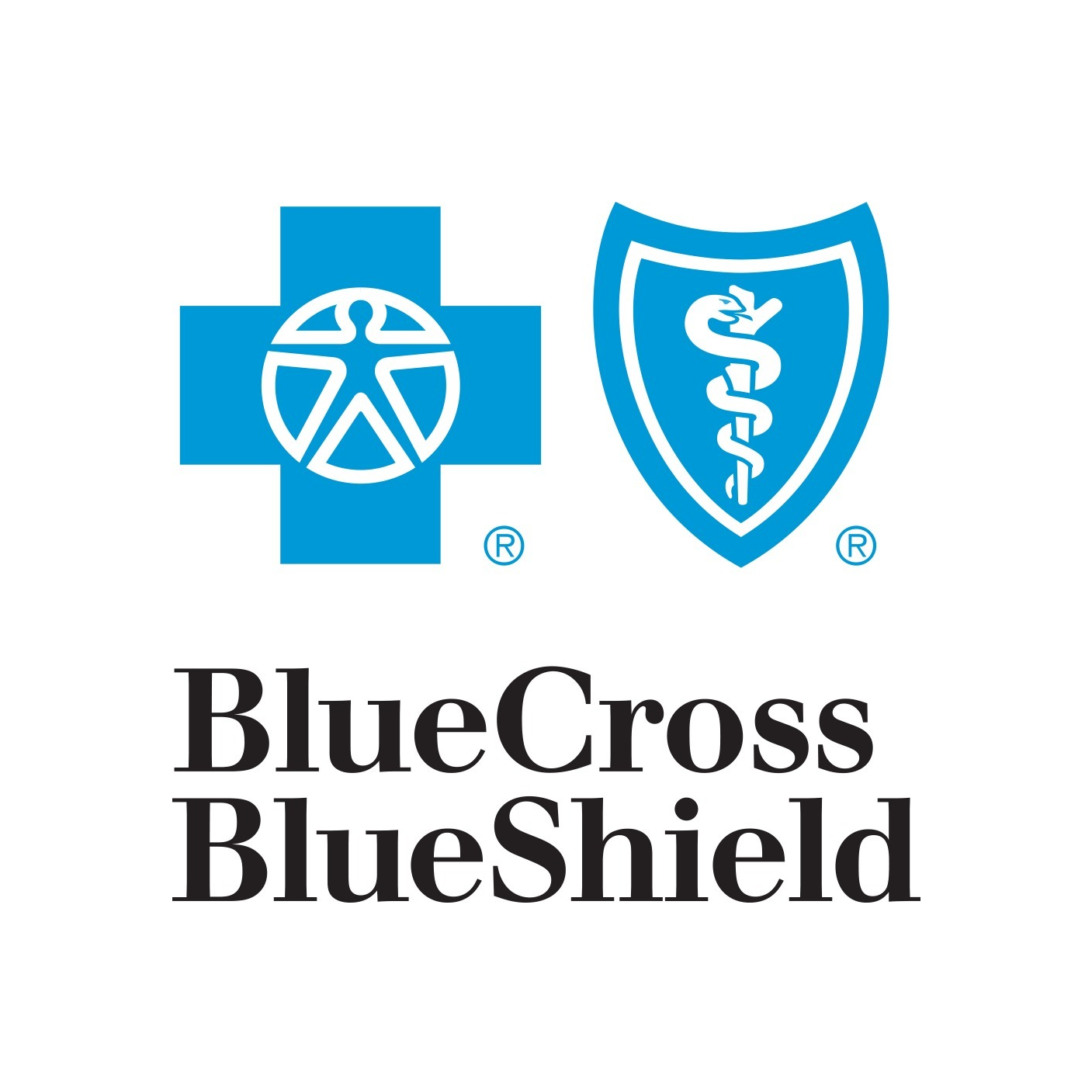 Blue Cross and Blue Shield of Kansas Foundation
Bluestem Vintage Auto Club
About the Bluestem Auto Club Scholarship: The Bluestem Vintage Auto Club established this annual scholarship in 1984.
Bob & Becky Minard
The Minard's have strong ties to the El Dorado area, with Bob receiving an associate degree from Butler in 1983. Both Bob and Becky served in the Air Force and Air National Guard and Bob also served in the Air Force Reserve. The Minard scholarships benefit students in the agriculture and nursing programs. Becky worked as a nurse at the VA hospital in Wichita and together they farm land in Leon that Bob has had since 1972.
Bob & Jackie Burdorff
Bob was raised in Augusta, Kan. and had a 30-year career with Koch Engineering before retiring in 2002. Jackie grew up in Wichita, Kan. and worked for 10 years in the L.W. Nixon Library at Butler Community College before also retiring in 2002. The Burdorff's desired to help a student continue their learning experience with the assistance the Burdorff Family Scholarship provides.
Bob & Pat Stanley
Bob Stanley's connection in Butler County goes back more than 100 years, when his family farmed there. The farm is still in the family today. Though neither Bob nor Pat attended Butler, the majority of their grandchildren or great-grandchildren did. Great supporters of education, the Stanley's scholarship assists students in medical fields such as nursing and EMT.
Butler Alumni
The Alumni Scholarship can be compared to what some institutions refer to as a legacy scholarship, where dependents of Butler alumni receive first preference.
Butler Community College
The Edwin Walbourn Scholarship was established in 1977 by the Butler Community College board of trustees, administration, faculty and staff in honor of Edwin Walbourn. Mr. Walbourn served as college president from 1960 to 1976. The title he held from 1960 to 1963 was Dean, however the title President was begun in 1963.